We have received very positive feedback from students about our services, and some of the comments and experiences we are pleased to share below here.
Megan (July 2021)
"5* – The sessions with Jason are always supportive and positive and I find them a real help."
Anon. (July 2021)
"With Theo's support, I have overcome challenges and I have learnt how to enjoy academic writing. Theo was always prompt at responding to my emails and replying to me. He is a credit to your organisation."
Danny Barker (June 2021)
"5* support – I have very much enjoyed my sessions with Sarah. Her undivided attention has been hugely beneficial for my wellbeing and progress throughout this year. Remote learning has meant a lot of time at home and the consistency of weekly sessions in place has supported my navigation throughout my studies considerably well. I feel I have a fantastic connection with Sarah! She has great understanding of my needs and supports me with implementing the coping strategies that I need to progress and thrive. I feel I have been well matched with Sarah by Scholars Mentoring Company and couldn't think of anyone else I would rather have supporting me throughout my learning experience. Thank You!"
Saffron Reeves (May 2021)
William Rukongwa (May 2021)
"5* support – Carol has provided a stellar mentoring experience for me; she has worked in unison to me to create an experience tailored to my needs even though we are from different subject backgrounds. She has also given me many skills that I have put to use in order to better myself personally and academically, such astime management, organisation and most importantly self-care."
Ryan (May 2021)
"5* support – Coming back into education at Masters level after an 8 year hiatus was no easy feat. I was learning a new subject, having to re-engage with parts of my brain I haven't used for a while and also get back into the swing of studying, writing assignments, referencing etc.

On top of this I have a little thing called dyslexia, so all in all confidence was not as high as it could have been, however I persevered and was helped along with the support of a DSA Tutor, Jay.

From the start he was approachable, friendly and welcoming, the banter flew easily. He listened to my concerns and understood my needs. At first I was unsure what the tutoring service would entail, but Jay was able to give me the lay of the land making sure I understood and was aware of all the support available and what he could provide through this service.

Ultimately, the support provided has enabled me to confidently submit work to a high standard and build a professional portfolio which has been pivotal in securing a 3 month Internship to start this summer. So as our working relationship comes to an end, I wish you all the best!"
Andrew Hill (May 2021)
"5* support – Rebecca has been of outstanding support to me through my academic year and has helped provide encouragement and understanding in a constructive manner."
Georgia Bird (May 2021)
"5* support – I really enjoy how flexible the mentors are about timing and how kind and pressure free the environment is."
Charlotte Hankins (May 2021)
"5* support – My mentor Rebecca is always very kind and understanding of any of my issues or problems within University or outside University. She is very helpful at explaining things that my teachers do not in class and she has supported me throughout my degree."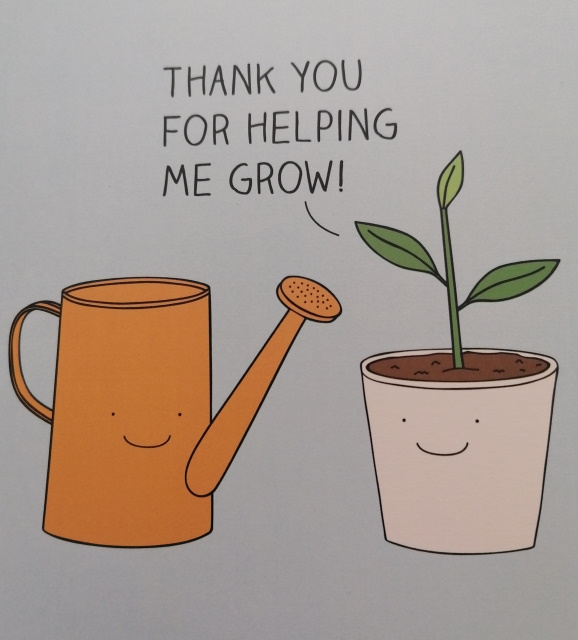 Dilara Ertem (May 2021)
"5* support – Great support and really helpful tutor. Easy very nice friendly guy!"
Carole Diggle (May 2021)
"5* support – I have been very impressed with the service from Scholar's Mentoring. Daniel was very easy to talk to even in the first session. He has been receptive to my periods of low mood and has been able to distract me to get the most out of the weekly sessions. Even though he challenged me quite a bit sometimes nothing was ever too hard to face and I always saw the reason where he was going with his thought processes at the time."
Bilal Fawaz (May 2021)
"5* support – I found your resources quite helpful in regard to time management thank you for your help Jay!"
Ellie Higgins (April 2021)
"5* support – I am very satisfied with the support I have received regarding university work and personal problems. I know that Jay will always be there when I need him."
Leanne McGrath (April 2021)
"5* support – I have found the resources and materials really useful that Jay has provided, and I have used them in my academic work. Jay's pastoral guidance has also helped me with my academic stress which has been really good."
Marwa Elmi (April 2021)
"5* support – I feel Jay's support on placement especially was really good and I have been able to build a good rapport and relationship. I have felt the resources have been very helpful and I have used them in assignments. Jay has allowed me the time to think about the future as well as allowing me to be organised. Jay's advice is really helpful in terms of solutions and is solution focused. Also, he has motivated me to do my work and submit on time!"
Akayliah Daniel (April 2021)
"5* support – Jay is easy to talk to and is able to break things down in a way I understand. Jay has directed me to a lot of resources that are really useful for me."
Jack Algar (April 2021)
"5* support – I have found the support useful – being able to structure academic work 1-1 and talk through my work. I have found getting this support from an experienced academic useful. Resources and materials Jay has sent I have found helpful."
Ged Fagan (April 2021)
"5* support – I have found the support useful in terms of positive mental health, routine, and self-care. I have found Jay's resources useful, and they have helped me with my self-motivation."
S Roberts (April 2021)
"5* support – Jane was amazing, felt so supported by her and was able to accommodate my last minute requests."
Claire (April 2021)
"5* support – I have now finished my academic work for my Adult Nursing degree, and I wanted to say how grateful I am for the support from Jane Plant. She has helped me so much over the last three years, and I have developed my writing to a higher level thanks to her. She's very approachable and friendly and does not make me feel uneasy when I make mistakes. She has made me realise that having dyspraxia is not such a bad thing, and there are ways to cope with this. I have thoroughly enjoyed our appointments and feel really sad that it has come to an end. I definitely recommend Jane for any student who may have a hidden disability, because she is empathetic and has a great understanding about these conditions."
Eucalypta Bradley (March 2021)
"5* support – Sarah has been very reliable, adapted to my form of mentoring, and has worked around my schedule."
Helena MacCormack (March 2021)
"5* support – I love my chats with Sarah, it feels like I have my own personal cheerleader! I'm so happy to be able to have her support and lovely sunshiney attitude in my life."
Annabelle (January 2021)
"5* support – I have really enjoyed my mentoring support and have found it so useful! My mentor has been really flexible to accommodate any changes as well as my needs. She has always found the time to give me extra support when I need it most and has developed and used her skills over Zoom brilliantly in my sessions!

My study skills support has been exceptional and has helped me meet and manage deadlines, improve my referencing abilities and deal confidently with challenging assignments, even if there have been little blips along the way with laptops not behaving! She goes above and beyond and has really helped me utilise my software and technology too!

Scholars were so understanding, friendly and compassionate from the very start! They have worked brilliantly in pairing me up with a mentor and a study skills tutor who fit my needs and have been really efficient and helpful in dealing with any requests!"
Hannah (December 2020)
"5* support – The staff at scholars are always there to answer any questions and my mentor is fantastic at his job. I love the sessions …. I don't know what I would without them sometimes!"
Anonymous (September 2020)
"5* support – My mentor Rebecca was so well matched to me and I feel incredibly lucky to have her helping me through my course. She never gets frustrated or impatient with me and will listen to my problems and frustrations even if I've already explained them three times beforehand! She is very clear when explaining improvements for my work and always explains things further if I ask questions. She has sent me lots of useful resources and has spent a lot of her own time and energy to improve my learning experience which I feel forever grateful for. I would definitely have given up if it weren't for Rebecca!"
Anonymous (August 2020)
"5* support – Scholars were really good and Jenny is very helpful… [We have a] very good relationship and helpful conversations.
Anonymous (August 2020)
"5* support – Mike has always been supportive and reliable. He helped me to get focused when it came to getting myself organised and gave me useful tips and advice. I found the whole experience very validating.

During my time receiving support via my mentor, I have felt heard and supported which has enabled me to gain confidence in my university work. I found the whole experience very validating and learned some useful tips to help me to stay focused on my work. Areas such as research can prove difficult for me due to Irlens and ADD, however, with some time management tips and other useful advice, I found I could manage much better.
Andrew, LLB Law (June 2020):
"Kelly is a very helpful and caring mentor. She offers support that is second to none!"
Hannah Woodfin, BSc Biology:
"I think Daniel is amazing! He's always able to help me through problems so I never feel stressed. I hope I have Daniel next year as my mentor. […] I can't think of any areas of improvement, Scholars is great!"
Anonymous (June 2020):
"The sessions we have had have been enjoyable and enabled us to quickly establish a working relationship. Jay has given me some ideas that I can work on during the summer to refine and understand my process of writing and planning. I feel positive about the next academic year and feel happier now I have a mentor that I feel will be able to help me and understand my weird dyslexic brain!"
Helena, BA Drama, Theatre and Performance (June 2020):
"I've had an excellent experience with Scholars, and I really enjoy my mentoring sessions! Sarah helps me prioritise my tasks and sort out the difficult situations that impede me from doing the best I can. She's wonderfully kind and empathetic, and I look forward to chatting with her every week. I'm really grateful for the help I've been given, and I look forward to continuing my sessions with Sarah!"
Anonymous (June 2020):
"My experience with mentoring support & Scholars Mentoring Company has been absolutely incredible! My mentor Sasha-Gay has been hugely helpful in supporting me throughout my studies.

Sasha-Gay is one of the most wonderful caring people. She has helped me tremendously in getting more organised and completing tasks. She is a great listener and extremely trustworthy, Sasha-Gay really listened carefully and is kind, considerate, caring, compassionate and understanding. She has introduced me to brilliant techniques to help reduce my anxiety and overall helped me feel so much calmer and more balanced. She has been there for me throughout the course of the year whenever I needed help and we've met up at university every week. Sasha-Gay is a sweet, confident and truly amazing and aspirational person who goes above and beyond to care for her mentees. I have had an amazing experience with her as a mentor, I feel more confident, organised and on top of it, without her help with time management, essay writing, and other daunting tasks completing this year would have been much more difficult. I appreciate her time, effort, knowledge and care hugely and the support I have received in our sessions has been invaluable.

The company has been incredibly helpful too. I am left smiling and in a much happier and calmer mood after any and every communication. Michael is such a friendly, enthusiastic person who clearly loves what he does, the joy in his voice transfers onto you through the phone. Every query I have had has been answered with the utmost attention and been resolved smoothly and super quickly. Everything is always clear and broken down which makes the whole process much less anxiety inducing. I have felt comfortable, welcomed and supported by your company. Again, the help I have received has been amazingly beneficial and you have the loveliest staff of really great people. I am so glad and grateful to have your support and look forward to working together in the coming semester."
Anonymous (June 2020):
"The support provided by both the company and the mentors I had has been invaluable. I am really grateful for the support and patience given to me in order to work at my own rate. I wish I had applied for it at the beginning of my studies."
Stephanie, BA Politics and Modern History (June 2020):
"Scholars Mentoring have been great. Right from the start you communicated clearly and always fast responses which is so helpful given my Mental Health conditions. When I had my DSA Assessment I wasn't really clear how a DSA non-medical helper could help for someone with a Mental Health condition specifically. I would massively recommend anyone with Mental Health difficulties registered for a DSA to get the NMH support, it's probably been the most worthwhile part of the DSA support."

"I love working with Carol. She is amazing – really supportive and always understands what I'm trying to say. Our sessions have made a massive difference to my university work – I have got so much more out of learning this semester and I can also see the difference in my assignment grades, which have gone from a mixture of 2:2-2:1 to all 1sts since we started because I now have a better grip on my anxiety and also on my approach to studying in the research and organisation process of my assignments. I've also learnt about managing my work and self-care balance. I find it particularly helpful how we often experiment different approaches and techniques to find what works and adapting these when needed – I love that I can always be honest if I've stopped doing a certain thing/approach/technique so we can just adapt it or pick it up later."
Anonymous (June 2020):
"Felt like help would be available whenever I needed it, Shannon was flexible and helpful. Sessions were efficient, organised and based around what I needed help with. […] The company also seemed easily accessible and I never felt like support wasn't available or difficult to access."
Anonymous (June 2020):
"Very helpful and supportive to my needs and patient with any difficulties which I had when struggling to communicate my problems and tasks to them.

Able to readjust to any difficulties such as the current lockdown and isolation, which involved devising scenarios to continue our sessions and to provide support when it was needed at that time."
Isatou, Foundation Degree in Children's Care, Learning and Development (May 2020):
"A massive THANK YOU VERY MUCH for all your help, assistance, care and support. Thank you for motivating me even when I wanted to give up. You were always there to listen to me without any judgement because you have helped me not only with my assignments but also when I was in my vulnerable moments having panic attacks and being anxious with the pandemic we are facing right now. Going to miss you dearly, especially the girls, who call you auntie and think you are part of our family! This shows how magnificent, kind-hearted, friendly, loving and caring you are. Any student that has you as a mentor is going to be very lucky. THANK YOU!"
Annalise Randall, BSc Zoology (May 2020):
"Amy was wonderful throughout the duration of our mentoring sessions and went above and beyond in supporting me in whatever way she could. After every meeting I felt more positive towards my workload and in myself. [Scholars]… provides a really supportive network, that not only helped me on a personal level but improved my general confidence in my academic ability."
Matt Allen, BSc Economics (January 2019)
"5* support – Mike has always has been very supportive and encouraging this term. I have struggled in some areas this term but he has really attempted to keep my confidence and motivation going.

Charity has been supportive too and is a pleasure to be with."
Marie Blackman, BSc (hons) Forensic Science (January 2019)
"5* support – Jen is extremely kind and understanding and it doesn't feel like she has to be with me, it feels like she wants to be there with me, helping me. She is very easy to talk to and get along with and I am very lucky to have her support."
Hannah Woodfin, BSc (Hons) Natural Science (December 2018)
"5* support – Itrat is amazing, always there when I need her."
Erik Thomas, MComp (Hons) Computing (December 2018)
"5* support – Despite having a busy schedule, Rick has been very accommodating in meeting up and discussing both general and specific topics. Since I am in my final year of studies, he has provided constructive advice for interviews as well as help with my CV etc. This has proven very useful and even helped me get an internship at a big company doing software development over last summer.  He is always helpful and constructive in his feedback"
Sharon, BA (Hons) Politics, Philosophy and Economics (May 2018) 
"5* support – Only had contact with Andy at the beginning. As a mentor representing the company, I feel Itrat is a credit to you. Very professional, punctual, attentive and has a fantastic way of communicating"
Christopher Oakes, BA (Hons) Creative Writing and English Literature (May 2018)
"5* support – The support I received was excellent. The mentor did a great job for meeting my needs for support"
Helen, FdA Children, Young People and Their Services (May 2018)
"5* support – Scholars have given me the support and encouragement I've needed to find confidence in my academic ability and to manage my anxiety towards work"
Tracey Gill, BA (Hons) Health & Social Wellbeing (June 2017)
"5* support – Mentoring support has been excellent and any issues are dealt with quickly and efficiently"
Kelly Anderson, FDeg Children, Young People & Their Services (May 2017)
"5* support – The support I have received has been tremendous. The mentors are always just an email or phone call away which I have needed numerous times. Without Scholars I certainly would NOT have gotten through my course."
Matthew Allen, HNC Business (April 2017)
"5* support – From the beginning Scholars Mentoring Company have supported me with my studies and have been there for me during my difficult times in my mental health. They have provided excellent study support ranging from attending classes, reading and suggesting additional information on assignments. All mentors and the owners of SMC are kind, thoughtful and very supportive."
Chris, HNC Health and Social Care. (February 2017)
"5* support – The support is very good, I've picked up some valuable lessons with regards to organisation, planning and researching"
Debbie Fairhurst, BSc (Hons) Counselling
Debbie became a client of scholars mentoring company during the academic year 2014/15 whilst returning to study a top-up degree for her BSc (Hons) Counselling course at Riverside College.
Debbie engaged proactively and comprehensively with her specialist mentor Sarah meeting up on a weekly basis throughout the academic course and so successfully completed her degree with a First Class award. Comments from Debbie in relation to her experience of appointing scholars mentoring company.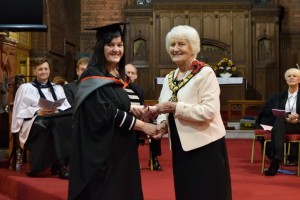 "After a lifetime of being  told by my peers and my Dad that I would amount to nothing ! I would like to take this opportunity to show off my FIRST CLASS honours degree. With the help and support from Scholars, I felt confident enough to do this honours degree. I would like to say to anybody who is struggling or suffering from a mental illness that it is still possible to achieve your full potential, as I have suffered with P.T.S.D and depression for many years. Scholars enabled me to see that I had the potential all along, I just needed the right support and guidance and thankfully scholars were there to offer this to me. Thanks guys keep up the good work, your support has changed my life, the future is now exciting and colourful and now thanks to you I have the tools to tackle anything."
Shauna Barton:
"Scholars Mentoring Company are lovely they came out and talked about how they can help me and give me confidence. Sarah is amazing, honest and she's always there for me. I couldn't ask for a better mentor. She has also become my friend too. I didn't think I could go to university but she made it happen. Thank you so much for a great opportunity."
Craig Ballard, HNC Health & Social Care:
"Scholars have supported me going back into my studies. I knew I could if I tried but I have never felt so encouraged as I have by them. People told me it was too difficult and too much of a challenge but scholars worked with me, supported me and catered for my specific needs and adaptations as well as being flexible whilst studying. I believe it is important to have trust and a non-judgemental attitude always and I really appreciate everything that they do for me. Even when I am struggling they have been there for me."
Wendy Keogh, MA Photography:
"Scholars have been a godsend for me. They have supported me whole heartedly and helped me with day-to-day tasks such as filling out simple forms and helping me with my organisational skills. They are a great team and put their heart into everything they do."
Jan Monoghan & Carol Hepburn @ West Lancs Arc Charity:
West Lancs Arc based in Skelmersdale, are pleased to welcome all members of the community, offering free advice, sign-posting service to other providers and support to clients with issues such as homelessness, unemployment, housing, Financial matters.
Feedback received from some of their clients;
"Meeting Scholars Mentoring Company has changed my life, I never thought I would be able to go to college"

"Having the support from Scholars Mentoring Company has meant I have been able to make a new start that will help towards getting a proper job in the future"

"It has been a great boost to my health and well-being knowing that I have support from Scholars Mentoring Company whilst studying"

"Having health problems and a young family, I never thought I would be able to go back to education, but with all the help from Scholars Mentoring Company I have been able to turn my life around"
Anon.
"Having a mentor has helped me in many ways. Before I had my mentor I was struggling with the pressures of university life. I felt overwhelmed by the essay questions and lacked in confidence.  My mentor has helped me to organize my thoughts and tackle essay questions in a systematic way with the use of a plan. I also struggled with sentence structures so my mentor has helped me to rewrite sentences so that they make sense and put my point across clearly. Having my own personal mentor has proven to be invaluable. My writing is of better quality and I now feel more at ease when approaching assessments. As a result my confidence has grown and I am proud of what I have achieved. I would like to thank my mentor for all her help and support."
Anon.
"5* support – It was helpful and reassuring. Sometimes my mind would be so busy I'd overthink things and my mentor would guide me back to the right track and offer support to work through where my focus should be." (31/07/17)
Anon.
"I'm really glad of this support.  Issues have been sorted promptly.  Clear and thorough feedback.  Flexible approaches to support.  Thank you".
Hannah:
"Support has been fantastic"
Nicki, Masters Course in Psychology:
"5* support – The support I received from Mike Gallagher at Scholar's Mentoring Company was basically what encouraged me not to give up on my master's degree.  I have a long history of chronic health problems, and I felt I had overestimated what was needed to do a dissertation at this level.  However, Mike was able to input practical advice on how to approach the task, and regular meetings gave me structure and the impetus to keep going.  He has coached many students and was well aware of the pitfalls and challenges involved.  Having help navigating these, as well as practical advice on who to approach at the University to make sure I had covered areas of expectation to fulfill my master's degree, was invaluable.

The company also provides additional admin services such as transcription services, which I decided to use, and this also helped me to submit on time.

All in all, I would say that this input was the key to me not only completing my degree but ultimately being awarded a distinction by the University.  I would thoroughly recommend this service on a personal level, as one that helps people reach their potential.  And on a practical level, this input was critical in preventing me 'dropping out' and as such is worthwhile investment for Universities too."